0
0
T20 World Cup Silver Souvenir released by India Govt. Mint, Kolkata
By PIB Delhi
The India Government Mint, Kolkata (a Unit of SPMCIL) today launched the in-house designed, Souvenir Coin of 40 Grams, 44 Mm Diameter with 999 silver purity colored silver on the theme of T20 World Cup.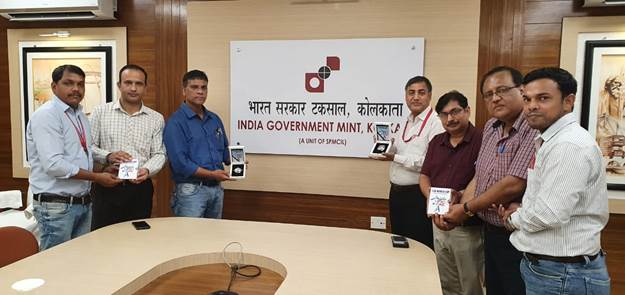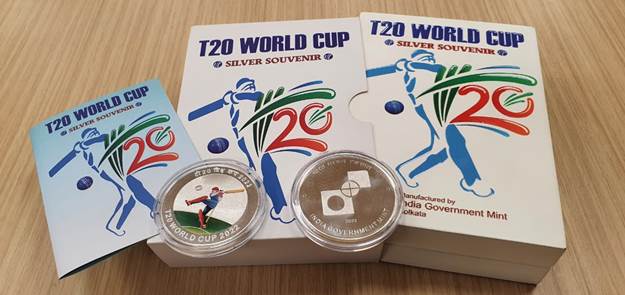 For booking please visit https://indiagovtmint.in.
Founder Editor of IBG NEWS (15/Mar/2012- 09/Aug/2018). Recipient of Udar Akash Rokeya Shakhawat Hossain Award 2018. National Geographic & Canon Wild Clicks 2011 jury and public poll winner. Studied Post Graduate Advance Dip in Computer Sc., MBA IT,LIMS (USA & Australia), GxP(USA & UK),BA (Sociology) Dip in Journalism (Ireland), Diploma in Vedic Astrology, Numerology, Palmistry, Vastu Shastra & Feng Sui 25 years in the digital & IT industry with Global MNCs' worked & traveled in USA, UK, Europe, Singapore, Australia, Bangladesh & many other countries. Education and Training advance management and R&D Technology from India, USA, UK, Australia. Over 30 Certification from Global leaders in R&D and Education. Computer Science Teacher, IT & LIMS expert with a wide fan following in his community. General Secretary West Bengal State Committee of All Indian Reporter's Association
Advertisements
Listen to IBG NEWS Radio Service today.
Content & Links
Verified by Sur.ly
2022