Read Time:
1 Minute, 1 Second
Shri Dharmendra Pradhan leads the Unity Run from Delhi University on the occasion of the 147th birth anniversary of Sardar Vallabhbhai Patel
By PIB Delhi
To commemorate the 147th birth anniversary of Sardar Vallabhbhai Patel on 31st October 2022 as Rashtriya Ekta Diwas, Union Education and Skill Development & Entrepreneurship Minister Shri Dharmendra Pradhan today led the Unity Run from the University of Delhi. Vice Chancellor, University of Delhi, Prof Yogesh Singh, along with Registrar, Principals, teachers, senior officials, administrative staff, and students of CBSE Schools, Kendriya Vidyalaya, and the University also participated in the Unity Run. The Minister also paid floral tributes to Sardar Patel's statue at the Vallabhbhai Patel Chest Institute.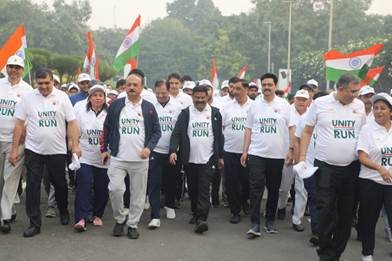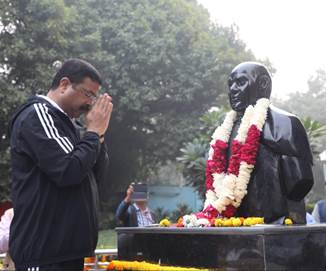 While addressing the gathering, Shri Pradhan said that Sardar Patel is an icon who lives in the heart of every Indian. His life is an inspiration for all of us. The Minister further said that Unity is one among the 'Panch Pran' that the Prime Minister has enumerated for India to be developed by 2047. He urged all to take a pledge to work with sincerity and purpose for a strong and developed India. This will be the best tribute to the Iron Man of India, he added.
Advertisements
Listen to IBG NEWS Radio Service today.