Read Time:
2 Minute, 28 Second
Deliberations of the First Environment and Climate Sustainability Working Group (ECSWG) commenced in Bengaluru with the Side Event on Ecosystem Restoration, and Biodiversity Enhancement
ECSWG aims to collectively define a new development paradigm that supports stable and sustainable climate, environment, and biodiversity
By PIB Delhi
The deliberations of the Environment and Climate Sustainability Working Group (ECSWG) under the G20 Sherpa Track commenced with the first meeting of the ECSWG today at Bengaluru. Setting the tone for the ECSWG meetings, a discussion was held on how the theme of the India Presidency – Vasudhaiva Kutumbakam – One Earth, One Family, One future, is championing a fundamental mindset shift from a sense of ownership of natural resources towards trusteeship, sustainable lifestyles, inclusion, and universal oneness.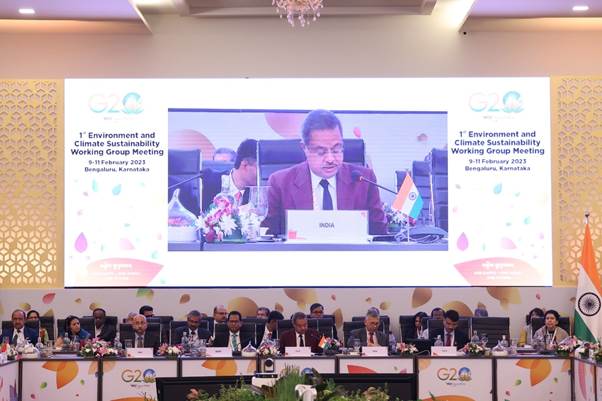 Shri Chandra Prakash Goyal, Director General Forests and Special Secretary, Ministry of Environment, Forest and Climate Change (MoEFCC) set the context to the event and emphasised on how G20 has played a vital role over the years, in dealing with economic, financial, social, and environmental issues. He highlighted that the India's Presidency will propagate the cause through collective leadership to take forward the commendable initiatives from the past G-20 Presidencies to create tangible impact.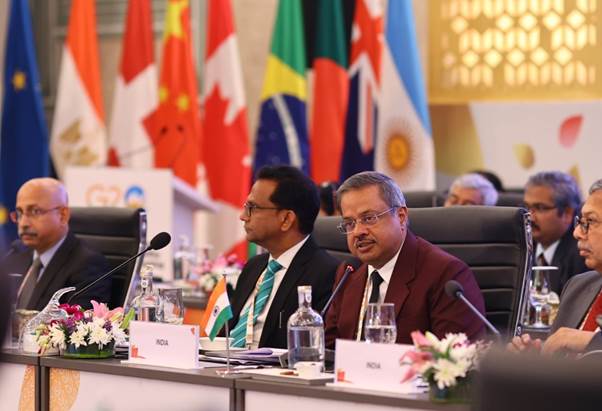 Shri A.S Rawat, Director General, Indian Council for Forestry Research and Education (ICFRE) discussed the global perspectives on the eco-restoration aspects specifically with respect to mining and forest fire affected areas. During this session, representatives from G20 countries shared their experiences and best practices on Restoration of Mining and Forest Fire Affected Areas. Dr. Ruchi Pant from UNDP shared her experiences on conservation and preservation of ecosystems at mining affected area, specifically highlighting the work done in India. The concluding remarks were delivered by Shri. Bivash Ranjan, Additional Director General, Wildlife, MoEFCC, highlighting the key points raised during today's discussion. The first session of the three-day ECSWG event concluded on a hopeful note to create a rich dialogue among all the delegates to shape a future, where the world lives in harmony with nature.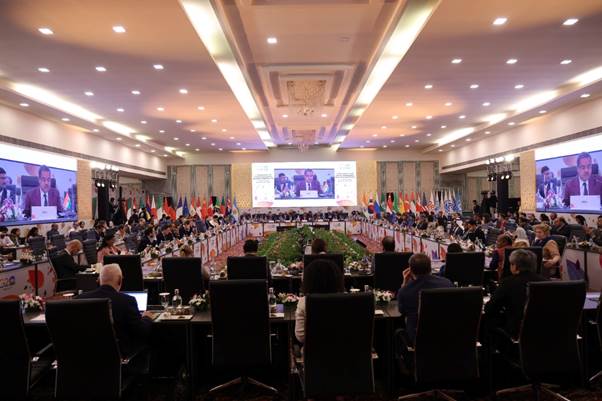 Over the next two days, G20 members will further deliberate on three key priorities identified by ECSWG.
A media briefing was held by Shri Chandra Prakash Goyal, Director General Forests and Special Secretary, MoEF&CC regarding the issues discussed during the session.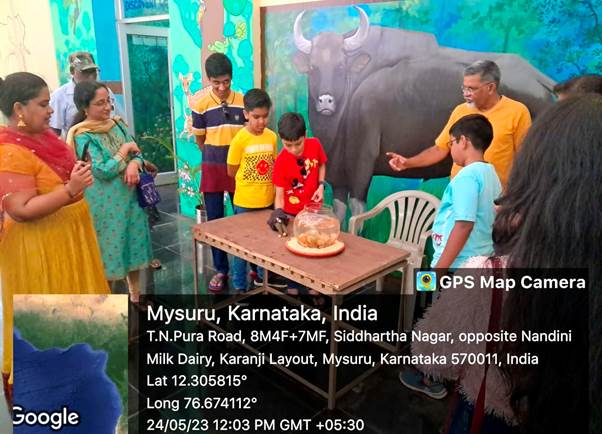 In the second half of the day, the delegates will be taken for site visit to the Kalkere Arboretum and Bannerghatta Biological Park at Bengaluru. At Kalkere Arboretum, the delegates will get an opportunity to experience the four predominant forest ecosystems of Karnataka state. The delegates will be shown Forest Restoration models adopted in these ecosystems and the successful revival of faunal biodiversity in these areas. The Bannerghatta Biological Park will showcase the state-of-art butterfly park and animal safaris to the delegates. It will be an opportunity for Karnataka, to showcase its rich forest ecosystems to the world as well as its successful eco-tourism model.