Read Time:
1 Minute, 27 Second
1st High-Level Committee Meeting for Paris Olympics 2024 chaired by Union Sports Minister; representatives from IOA and MYAS attend
By PIB Delhi
The Union Minister of Information & Broadcasting and Ministry of Youth Affairs and Sports (MYAS), Shri Anurag Singh Thakur along with Minister of State (MOS), MYAS Shri Nisith Pramanik chaired the first High- Level Committee Meeting for Paris Olympics 2024 today.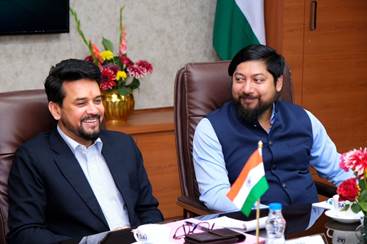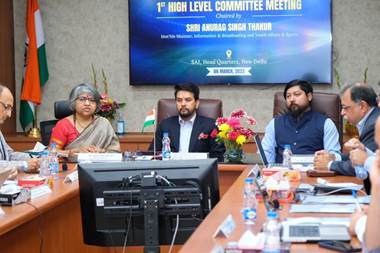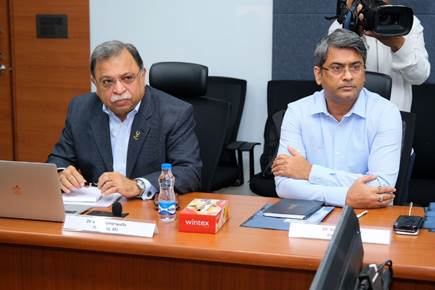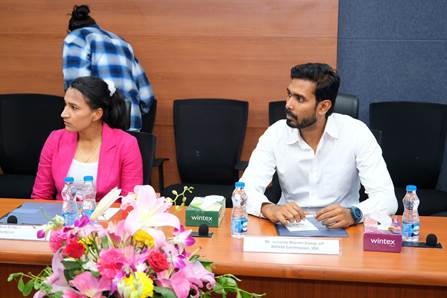 The meeting which was attended by representatives from MYAS, the Sports Authority of India (SAI), and the Indian Olympic Association (IOA) discussed in detail the roadmap to the Paris Olympics that is to take place next year and also took an update on the preparations for the upcoming Asian Games in Hangzhou this year.
Talking about the meeting, the minister Shri Anurag Singh Thakur said, "constant efforts are being made to make sure that our Athletes perform well at the Asian Games and that India gives is best-ever performance in Hangzhou this year. Our MOC (Mission Olympic Cell) members have been having bi-weekly meetings and teams have been in touch with the Athletes on a regular basis to check in on the progress and make sure everything is on track. Today's assessment meeting was on that and all stakeholders that were present today agreed that this Asian Games, India would have its best-ever performance. Be it the government, or the athletes, all are working towards making sure that no stone is left unturned in being prepared for these Asian Games."
The Asian Games are set to take place from September 23rd to October 8th in Hangzhou, China this year, while the Olympic Games are scheduled to take place from 26th July 2024 to August 11th, 2024 in Paris, France next year.