Read Time:
1 Minute, 41 Second
Ministry of Civil aviation organizes Chintan Shivir
By PIB Delhi
Ministry of Civil Aviation today organised Second Chintan Shivir in New Delhi. Minister of Civil Aviation Shri Jyotiraditya M. Scindia, Minister of State for Civil Aviation Gen. (Dr.) V.K. Singh (Retd.), Officers of the Ministry and its Attached/Sub-ordinate Offices and Autonomous Bodies, PSUs and representatives from various Stakeholders attended the Shivir.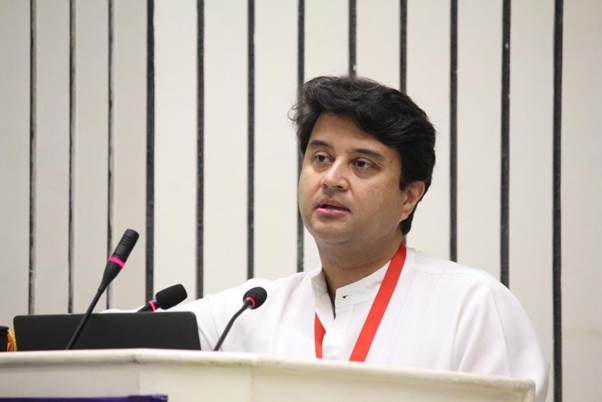 During the second Chintan Shivir, brainstorming sessions were organised on subjects of Self and Team motivation, India as a drone Hub, and Coordination and collaboration amongst various offices/officials and the agencies involved in the sector.
Addressing the participants, Shri Scindia congratulated the participants for active participation in the enthralling session. He said such platforms provide an opportunity to all to get to know each other. He said that Ministry should work as a family and such efforts provide a congenial environment to build relationship among the various stakeholders. The Minister emphasised on the Government as a whole approach, stating that everyone should participate in the Ministry's activities and contribute in taking decisions, which are good for the Ministry, the Government and above all, for the county. Shri Scindia also emphasised upon developing the soft skills. He said the leadership has to be earned for which teamwork, compassion and empathy are very important for motivating the team. This, he said, can help in translating and focusing onto the larger aim. He also emphasised on flat egalitarian structure.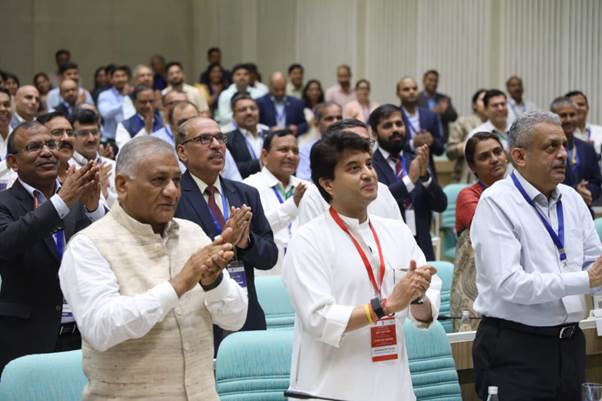 Gen. Singh also emphasised on importance of team building and communication skills. He said that team building required effort from top to bottom and bottom to top. He said inter-personal skills are not only important for understanding each other but one also has to be open-minded and this will help in increasing the positivity and efficiency of the system. The Minister also emphasised on taking the feedback from various stakeholders, which can help in improving the output and efficiency.