Online training programme on 'Prevention of Trafficking of Women & Children' and 'Sexual Harassment of Women at Workplace Act, 2013' held at NIPCCD Regional Centre, Mohali
NIPCCD conducts a workshop on 'Protecting Children from Online Abuse' for the Educators of SCERT at DIET
By PIB Delhi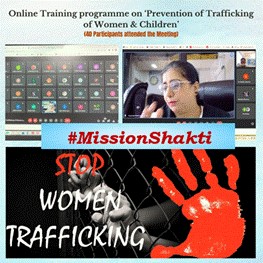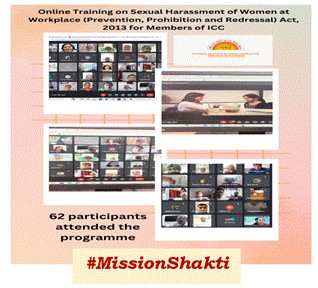 An online training programme on 'Prevention of Trafficking of Women & Children' was organized for Officials of the Anganwadi Services Scheme at NIPCCD Regional Centre, Mohali from 23rd to 24th May 2023. Another online training programme on 'Sexual Harassment of Women at Workplace Act, 2013' was organized for the School Principals & Members of the Internal Committee on 25 May 2023 at NIPCCD Regional Centre, Mohali. A total of 62 participants attended the programme.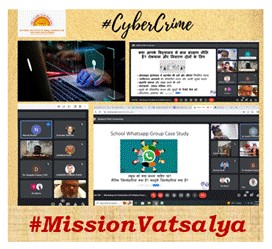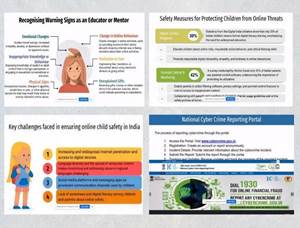 Taking a step further in the Campaign to Protect Children from Cybercrime, a Workshop on 'Protecting Children from Online Abuse' for the Educators of SCERT at DIET was organized from 22-24 May 2023 at NIPCCD, New Delhi. 61 teachers participated in the workshop.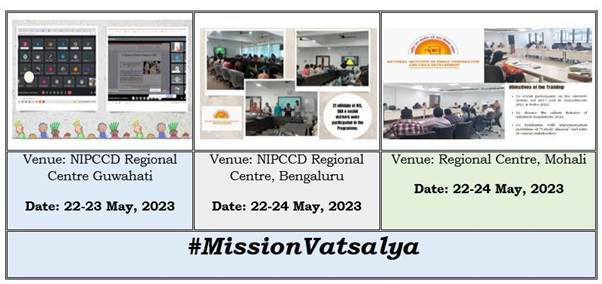 Online Training Programmes & Orientation Workshop on JJ Act & Rules & Adoption Regulations and POCSO Act, 2012 were organized at Regional Centre, Guwahati & Regional Centre Bengaluru respectively.