Read Time:
3 Minute, 1 Second
G20 DELEGATES DISCUSS INTEGRATED WATER RESOURCE MANAGEMENT ON DAY 1 OF THE 2ND ECSWG MEETING AT GANDHINAGAR
INDIA'S TRADITIONAL & MODERN WATER MANAGEMENT PROWESS SHOWCASED TO DELEGATES
By PIB Delhi
The 2nd Meeting of the Environment and Climate Sustainability Working group started with a focus on water resource management. More than 130 delegates from 19 G20 member countries, 09 Invitee countries, and 13 International Organisations are taking part in the meeting being held at The Mahatma Mandir, Gandhinagar, Gujarat.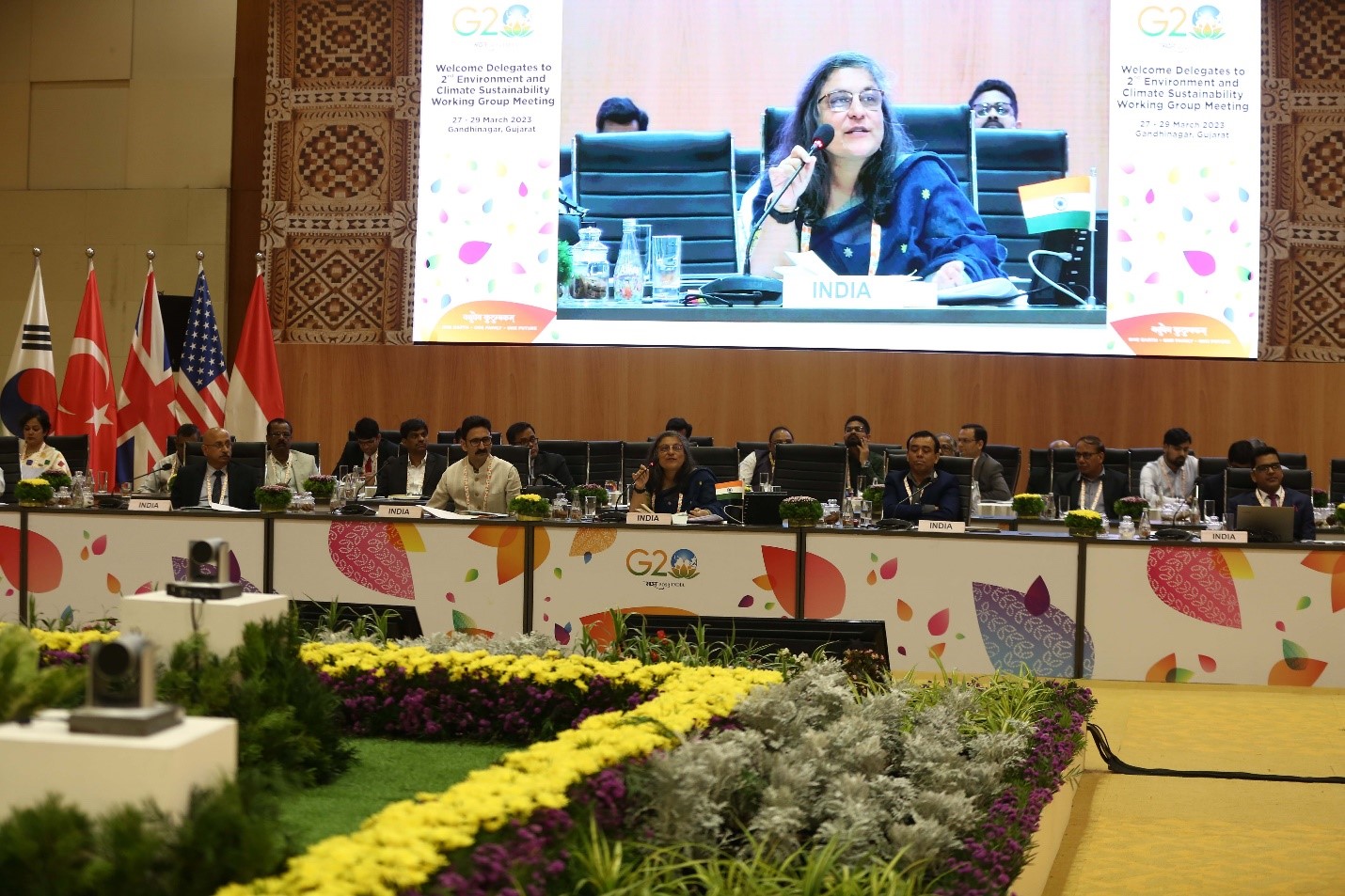 Ms. Debashree Mukherjee, Special Secretary, Ministry of Jal Shakti in her opening address welcomed the delegates from G20 members, invitee countries, and international organizations and highlighted the fact that management of water resources in a holistic manner is pre-requisite for the development of a nation and consequently water secured world. She emphasized the need for collaboration and knowledge sharing in the field of water resources. She also pointed out that G20 India Presidency appreciates the valuable work, successful programmes, and innovations in the field of water resources by G20 members, and India is committed to strengthening this cooperation in water resources development and management through sharing of the technical experiences, best practices, usage of state-of-the-art tools and technology and case studies of successful interventions in the water sector for mutual benefits.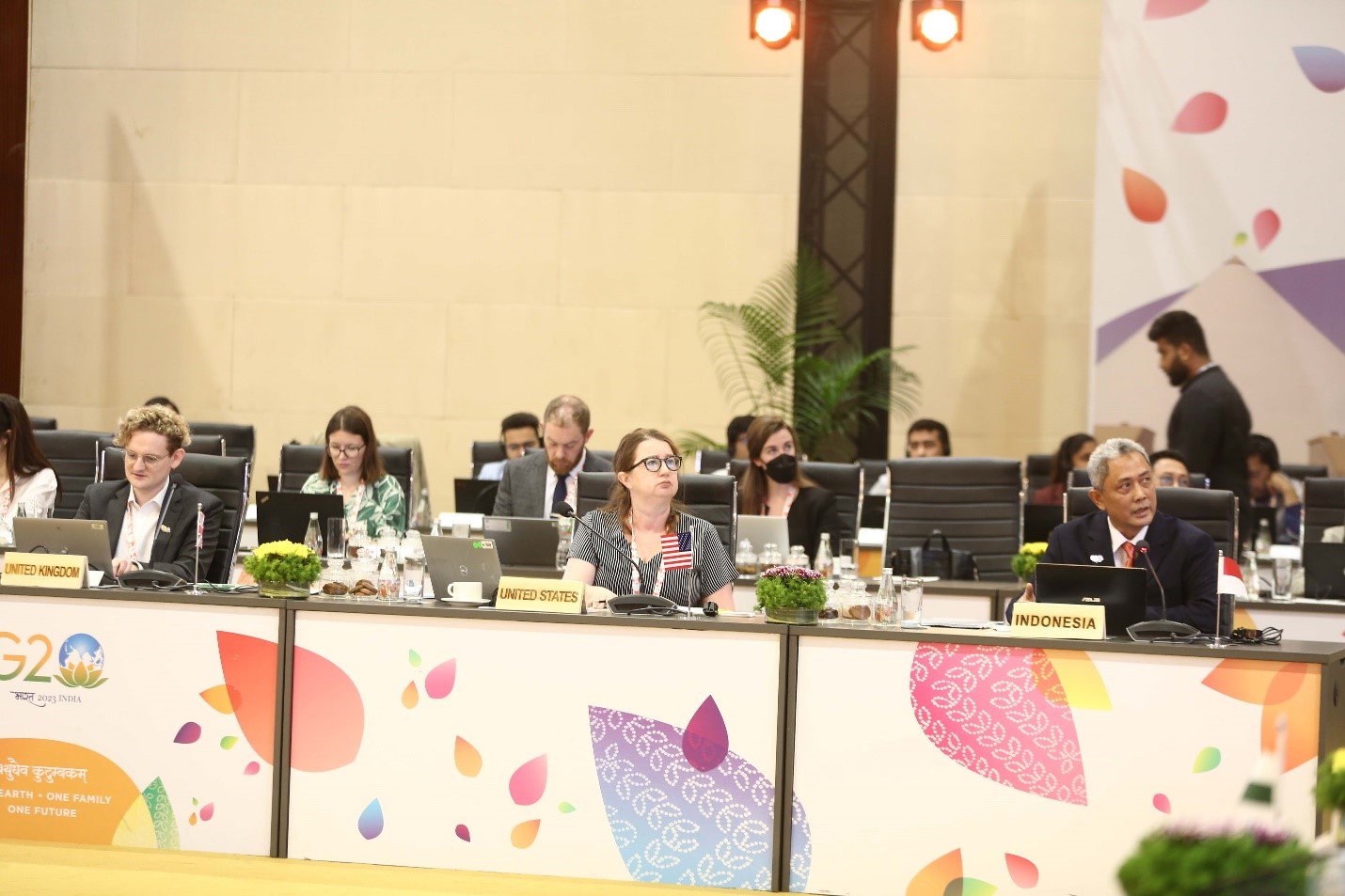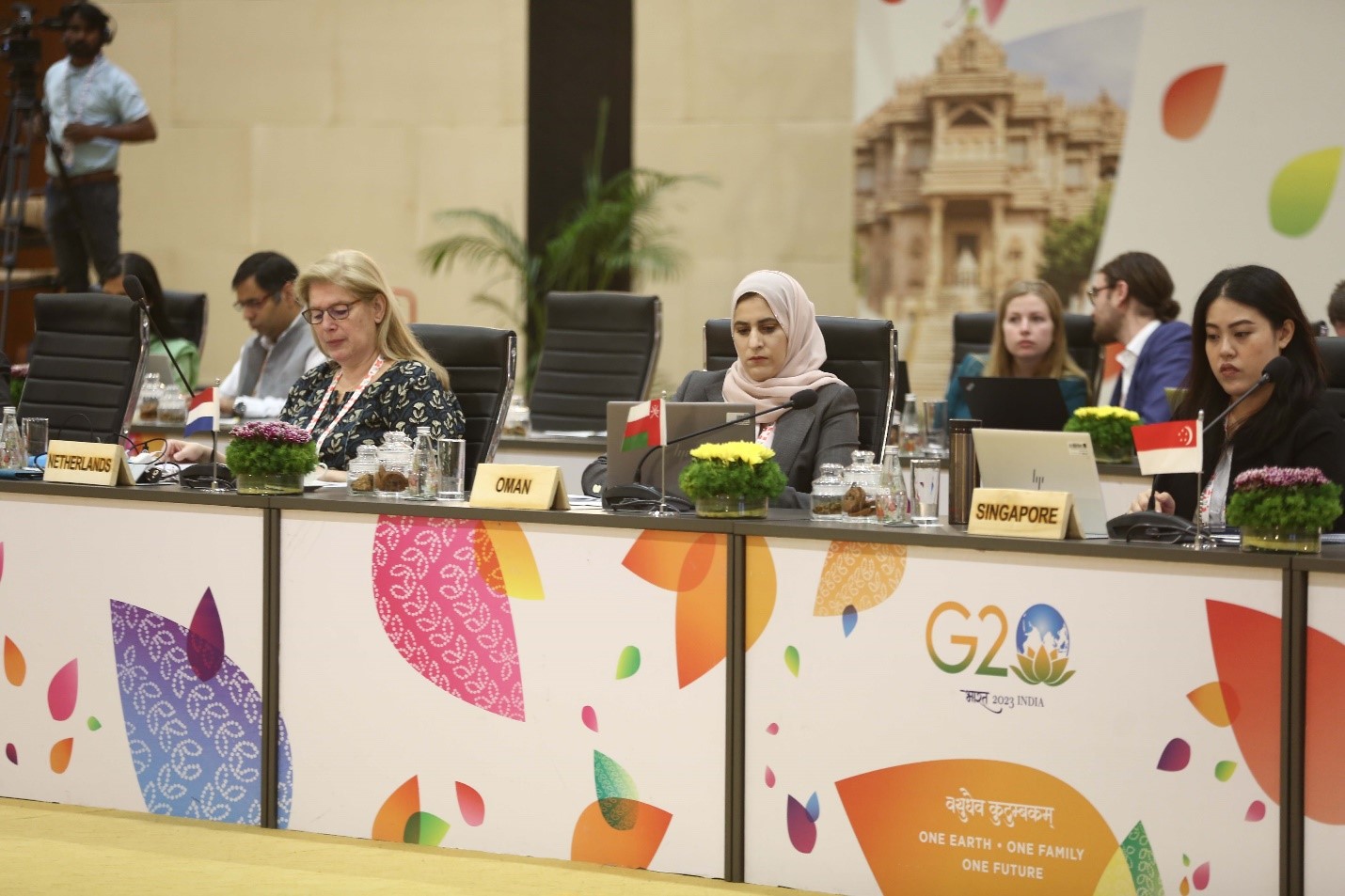 Thereafter, G20 members & other participants shared their best practices with presentations from Indonesia, Brazil, Argentina, Canada, China, European Union, France, Germany, Italy, Korea, Mexico, Japan, Saudi Arabia, South Africa, Turkey, UK, USA, Denmark, Singapore, Spain, Oman, and Netherlands as well as by International Organisations like Food and Agriculture Organization (FAO), International Solar Alliance (ISA), United Nations Development Program (UNDP) and Asian Development Bank (ADB) showcasing their Best Practices on Water Resources Management. The following were the major themes of their presentations:
Integrated & Sustainable Use of Water Resources /Ecosystem Management
Waterbody Restoration / River Rejuvenation
Rainwater Management
Groundwater Management
Water Efficiency Approach with Adaptation to Climate Change
Drought/ Flood Management
Watershed Management with Focus on Civil Society Participation
Efficient Water Governance
Safe drinking Water and Wastewater Management
Water supply augmentation
Participatory Groundwater management practices
During her closing remarks, Ms. Mukherjee thanked the delegates for their active participation and for sharing best practices on Water Resources Management. She appreciated that the presentations from all across the globe encompassing a plethora of water issues and challenges and innovative ways to address them amicably by G20 members will be definitely of immense value for all G20 members. She emphasized that India always plays an active role in such collaborative scientific endeavors as we truly believe in the concept of 'Universal brotherhood & Collective wisdom', and always contributed to the betterment of humankind and collectively, it will lead to 'One Earth, One Family, and One Future'.
The session was followed by a visit by the delegates to the exhibition stalls put up by the organizations under the Ministry of Jal Shakti showcasing various themes & sharing the quality work in Atal Jal, Swachh Bharat Mission, Jal Jeevan Mission, Namami Gange, Jal Shakti Abhiyan, Nation Water Mission, etc.
Thereafter, the excursion visits were undertaken by G20 Delegates to the following sites showcasing India's Water Management Practices:
Adalaj Vav – Demonstration of the ancient water management practices of India
Sabarmati Siphon – Sabarmati Siphon demonstrates India's engineering prowess as the Narmada river's waters flow through a huge tunnel built under the bed of the river
Sabarmati Escape – Sabarmati Escape facilitates a safe evacuation of the canal in case of an emergency.
Sabarmati River Front- The project approach is to bring about an overall environmental improvement, social upliftment, and sustainable development along the Riverfront.